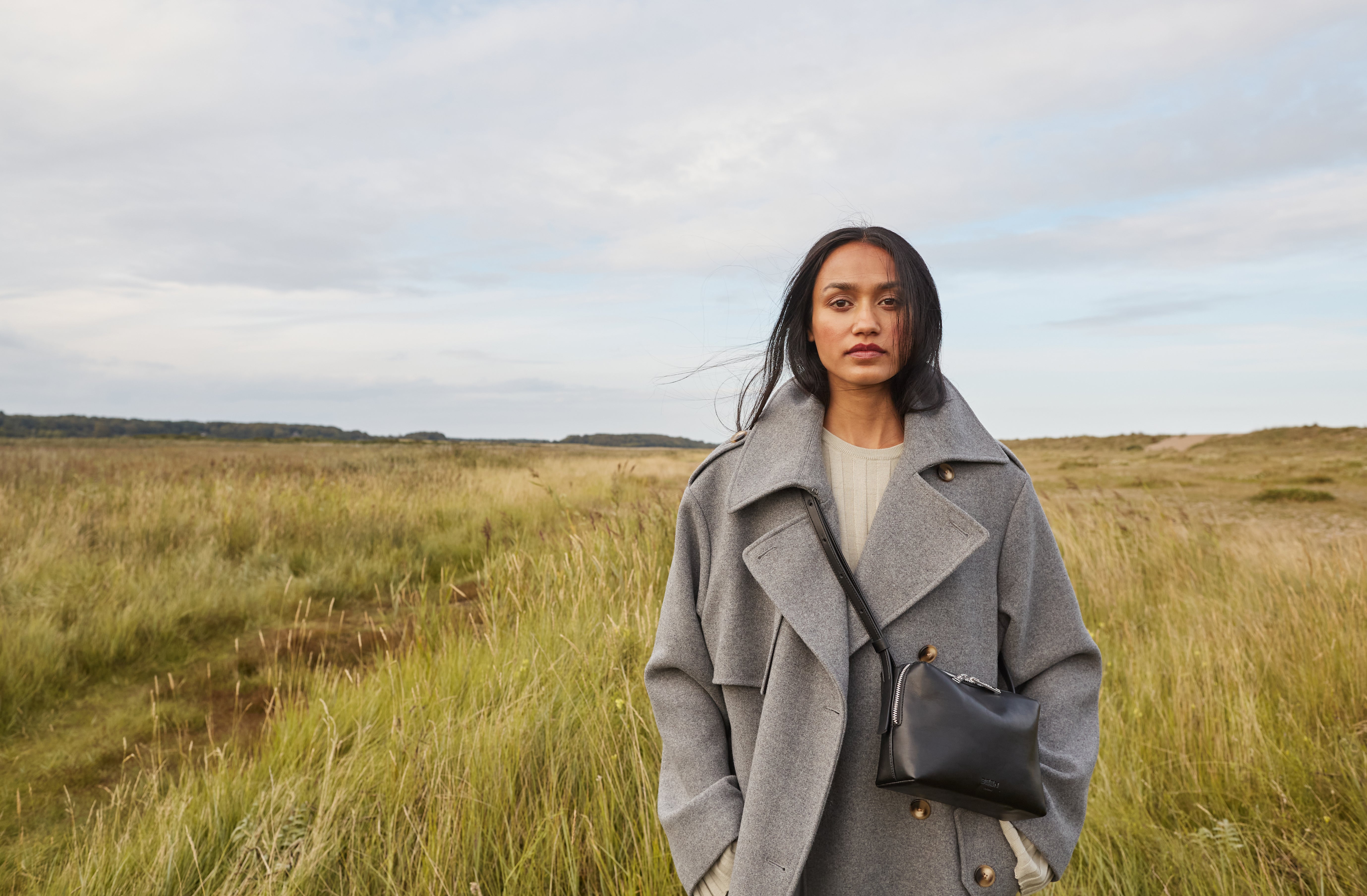 GIVING TUESDAY BAG SWAP
Give your pre-loved handbag to a woman who needs it and get 30% off a new style
THE CAMPAIGN
We know you have a handbag (or two!) sitting at the back of your wardrobe, unloved, unworn for a while. This year for Black Friday and Giving Tuesday, we're giving your pre-loved bags new life by collecting them on behalf of Smart Works - a UK charity that helps empower all women who need help getting into work by providing them with high-quality clothes, bags and one-to-one interview coaching. 
From Monday 20th November - Friday 1st December on weekdays, bring your preloved handbag in a usable condition (of any brand) to our Studio in East London, we'll donate it to Smart Works, and give you 30% off a brand-new BEEN London style as a thank you. 


ABOUT SMART WORKS
Smart Works is a UK charity that exists to give women the confidence they need to reach their full potential, secure employment by providing them with high quality clothes and interview coaching. 69% of the women they see go on to get a job within one month of their appointment.
Since 2013, they have helped 32,000 women and aim to help 10,000 women a year by 2025.

Smart Works Charity, Charity No: 1080609
WHAT WE ARE LOOKING FOR
We're collecting pre-loved handbags from any brand. We kindly ask that all bags are in a good, usable condition, and ideally can fit either a spare pair of shoes or an A4 CV, as their new owner will be wearing them to job interviews.

Smaller bags in excellent condition may also be accepted and will be donated to Smart Works, who will use them for fundraising purposes.
Bags will be assessed for quality by our team before we accept the donation. 
HOW TO DONATE
Simply bring your pre-loved handbag to our studio in Hackney Wick on any of the following dates:

Monday 20th November - Friday 24th November,
10am-5.30pm.

Monday 27th November - Friday 1st December,
10am-5.30pm.
We'll check your donation for quality (it doesn't need to be perfect but does need to be in a smart, usable condition), and then you're welcome to choose a new handbag there and then from our collection with 30% off (full price items only).
If you're unable to make it to Hackney Wick, please email yourorder@been.london to request a free postage label. Once we've received your bag donation and it passes our quality checks, we'll send you a unique voucher code for 30% off a new bag to spend on our website. Unfortunately we're only able to accept donations from the UK at this time.

Studio address for drop-offs:
Studio 21, 19 Rookwood Way, The Trampery Fish Island, Hackney Wick, London E3 2XT
SHOP OUR COLLECTION