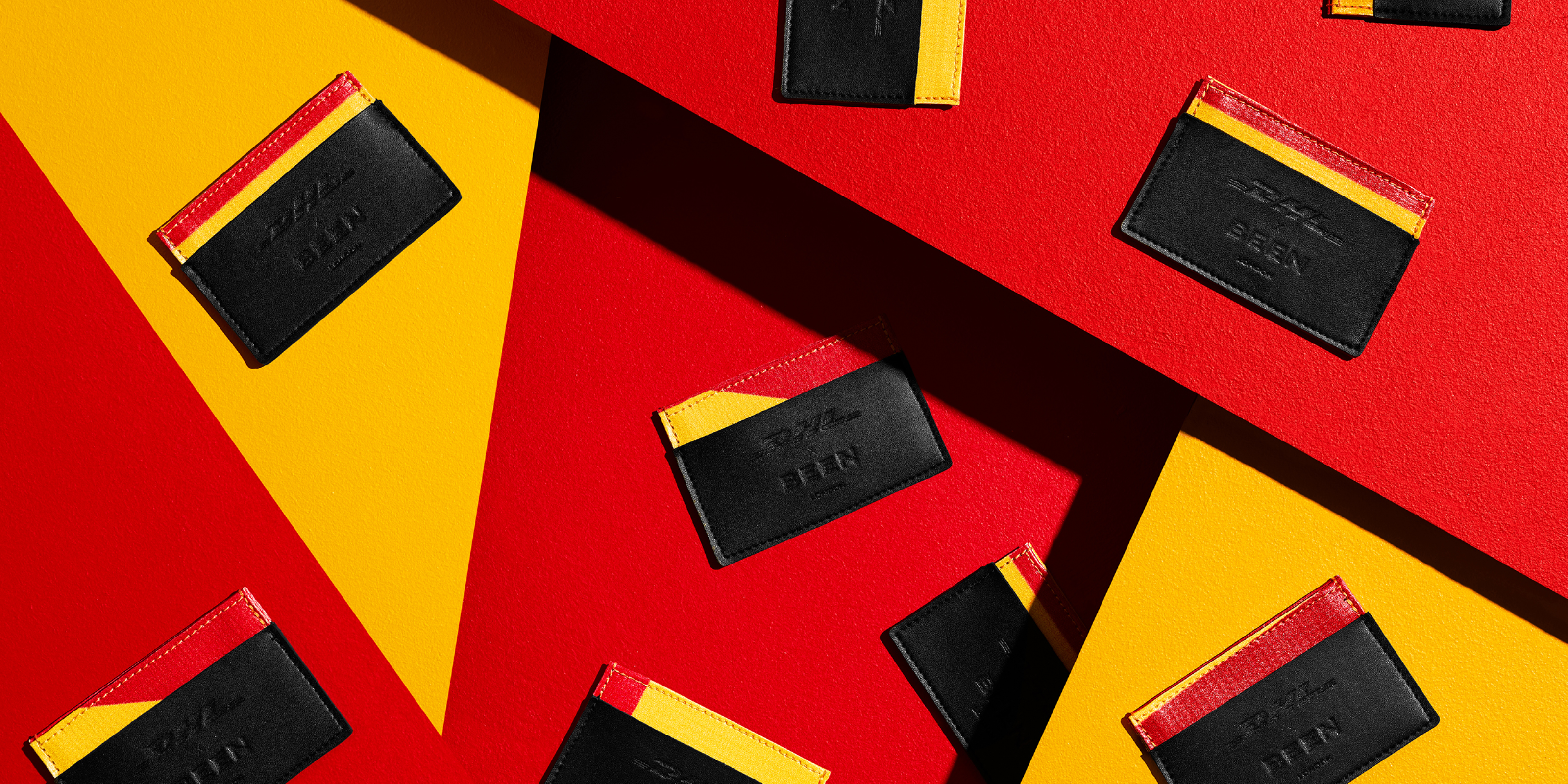 A part of Formula 1® history
THE CIRCUIT COLLECTION
Our DHL x BEEN London collection created 23 chances to own a part of Formula 1® history! Using DHL banners from Formula 1® tracks across the world, we created a premium, unisex and limited edition collection of weekend bags, backpacks, wallets and pouches, which have since made their way to wardrobes around the world.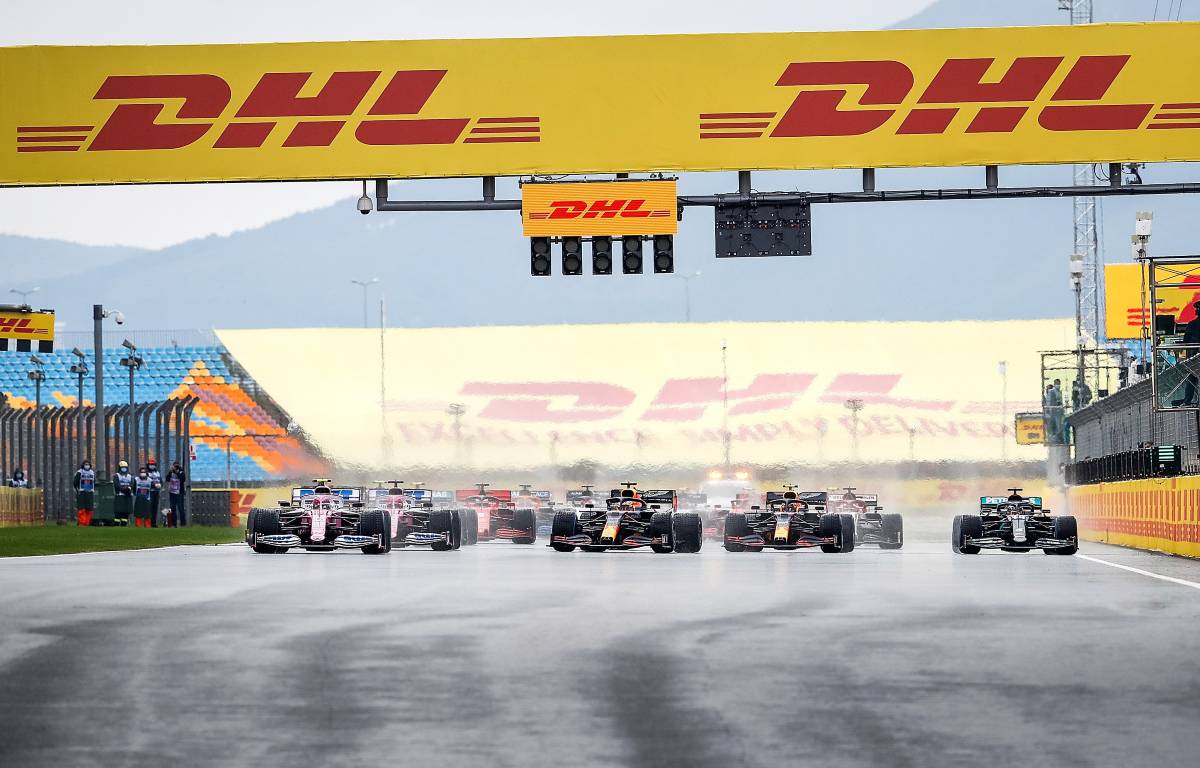 ABOUT THE COLLABORATION
This sold out limited edition collection was the result of multiple conversations about circular design and the possibilities of giving a new life to DHL Formula 1® trackside banners.

Our brilliant partners at DHL wanted to turn the banners into one-of-a-kind, unisex, collectible items that would combine our 'impact first' approach with the spirit and design aesthetic of Formula 1®.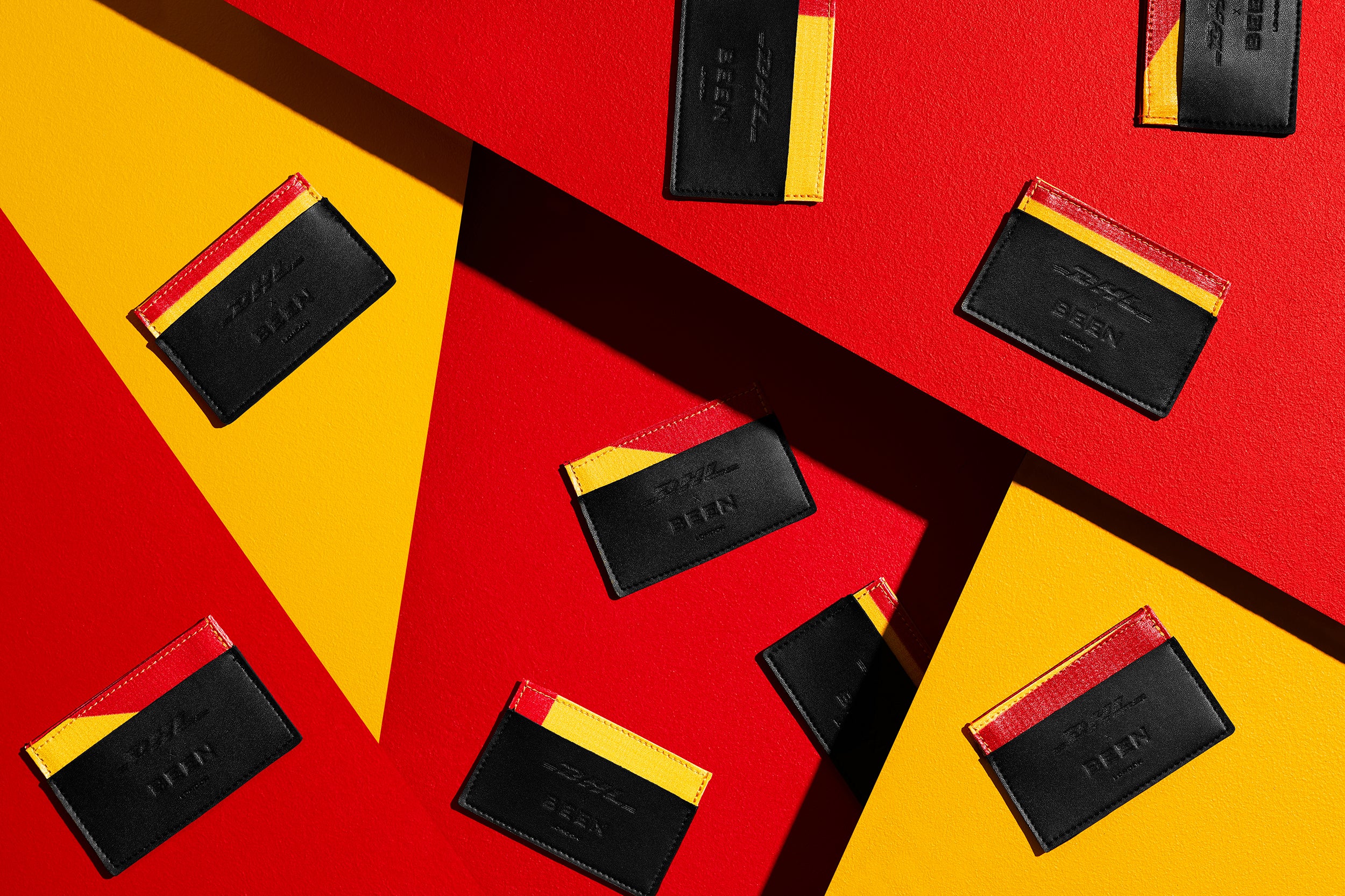 THE ONE OF A KIND COLLECTION
The nature of the banner and the print makes every piece of this limited edition collection completely unique. We combined the bright yellow and red that DHL are famous for with the smooth black textures of our signature recycled materials to create a timeless collection.

A very limited run of 23 sets was created, in honour of the number of Formula 1® races that took place for the 2022 season around the world. 
THE PROCESS
Trackside banners are tricky to recycle, so the best use for them, really, is giving them a new life. The banners we used for the collection had a very glamorous previous life on the side of a Formula 1® circuit.

The challenge was to design a practical and fun collection taking into account all the properties of the banners and staying true to our core principles - zero waste pattern cutting, thinking about its end of life (no glue, only stitching) and working with corners in creative ways using stitching and folding techniques.

Like all of our bags, each piece of this very special collection was handcrafted locally, made by our artisans in East London in one of the last remaining bag workshops. This is Jana and her incredible team.
SUPPORTING A GREAT CAUSE
All proceeds from the collection were donated to a social enterprise closely aligned with our values. Plastic Bank reduces the amount of plastic entering waterways and oceans by establishing ethical collection branches within 50 kilometres of oceans and waterways.