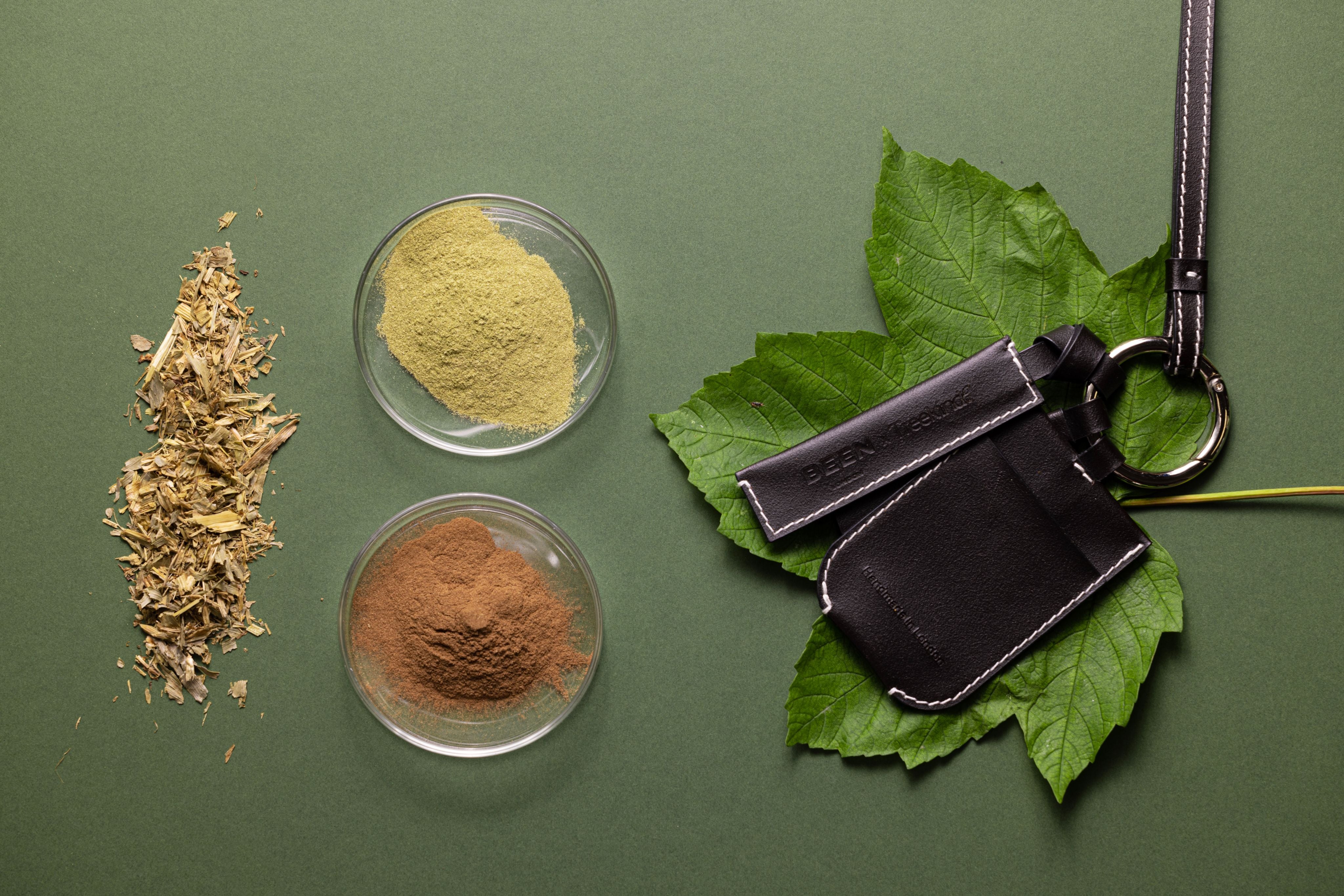 BEEN London x TreeKind
Our fully home compostable concept collection in partnership with Biophilica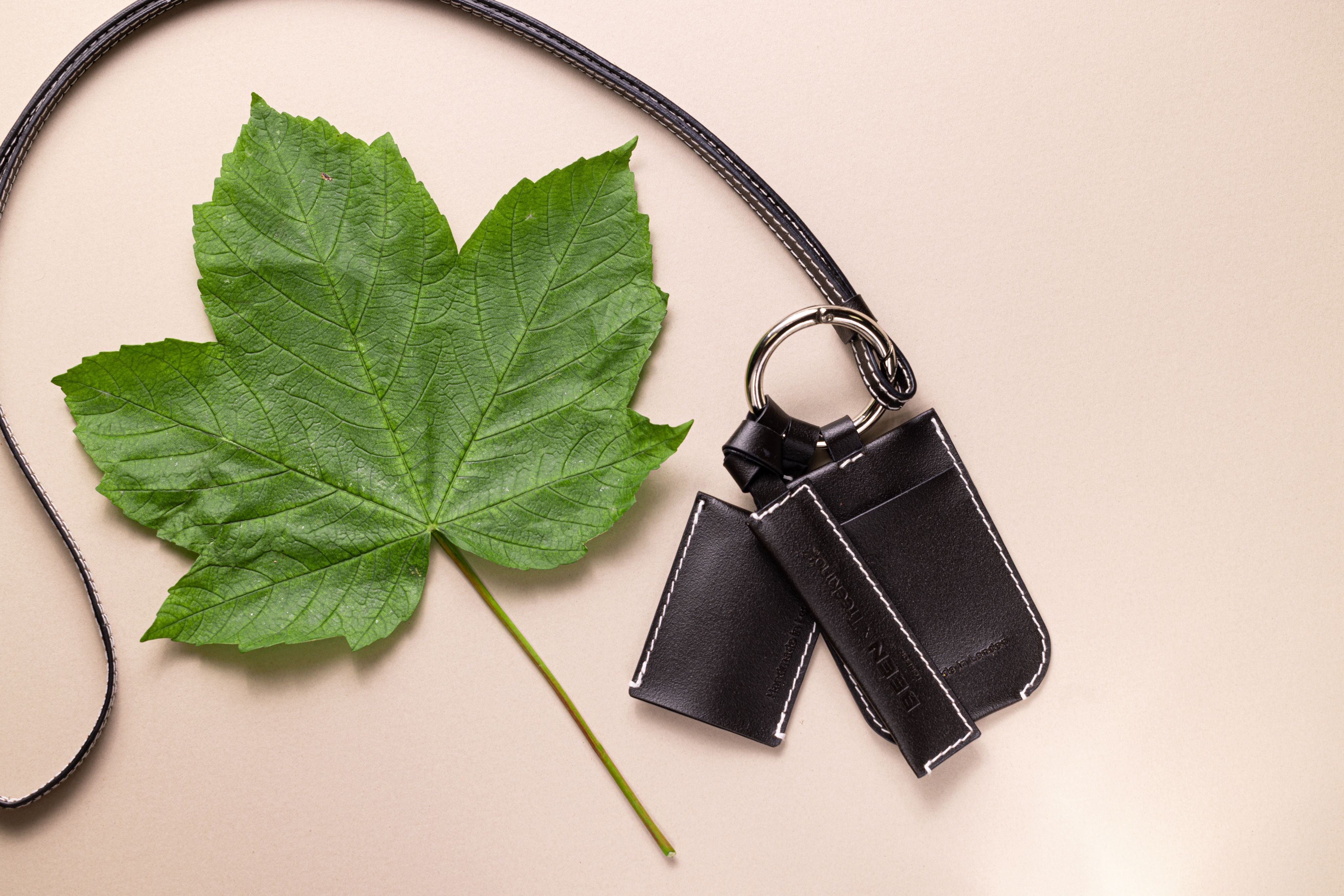 ABOUT THE COLLABORATION
We partnered with London-based biotechnology company Biophilica to design a fully home compostable collection, consisting of a tote and a bundle of small leather goods including a keyring and coin purse, made using plastic-free leather alternative Treekind® .

Our partnership with Biophilica started in the summer of 2021 with a grant from ReLondon. Since then, we've been testing Treekind® by Biophilica - one of the few non-plastic leathers available, in order to design the world's first fully home-compostable bag.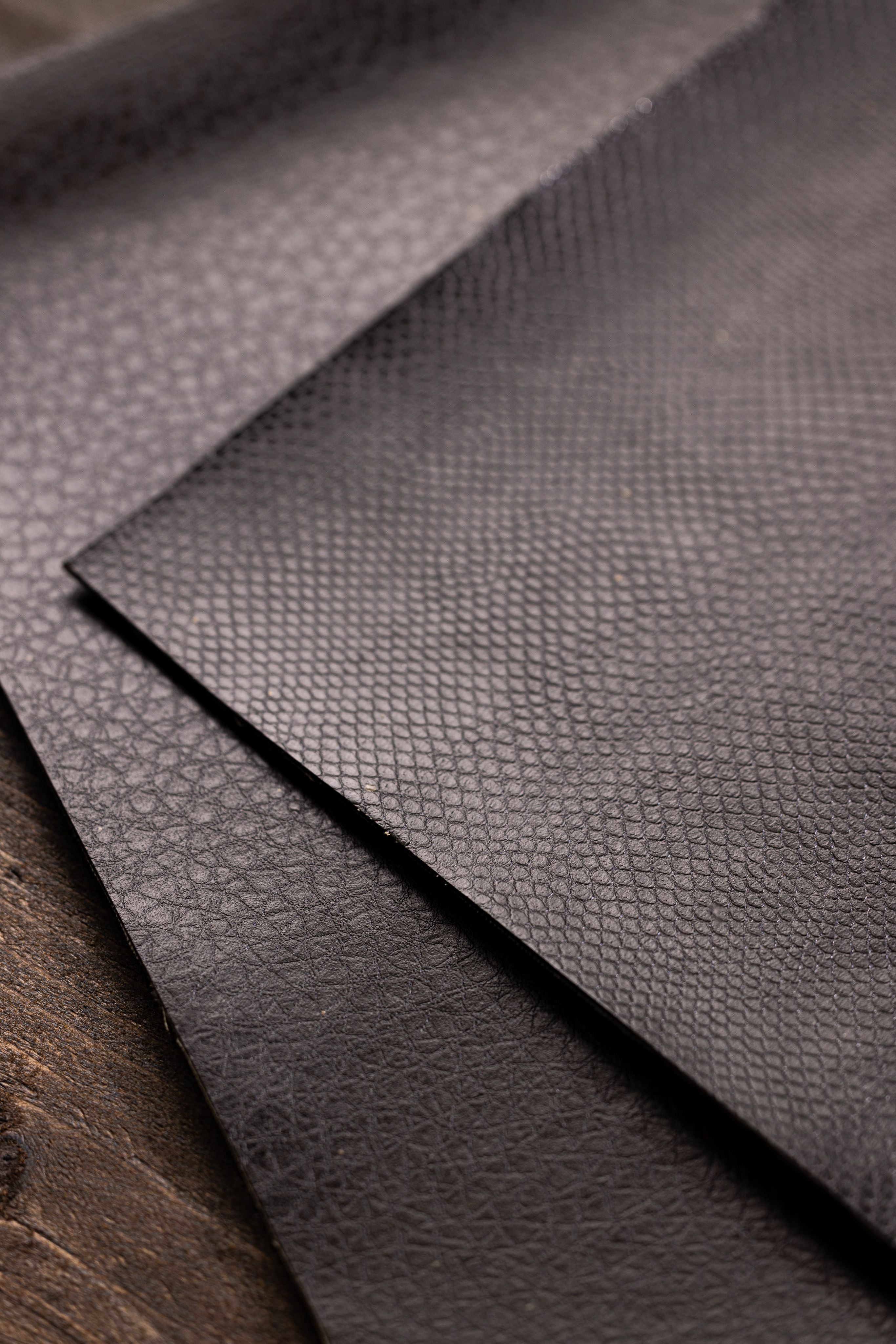 TREEKIND
Treekind® is a PETA Vegan Certified leather alternative free of polyurethane and PVC. It is fully biobased and mainly made with lignocellulose – specifically urban leaves, stems, and stalks from parks and gardens, as well as similar inedible agricultural feedstocks. Treekind® only uses compostable inputs. The result is a material that has a very low carbon footprint and uses less than 0.1% of the water used in equivalent leather processing, with zero toxic chemicals in the formulation.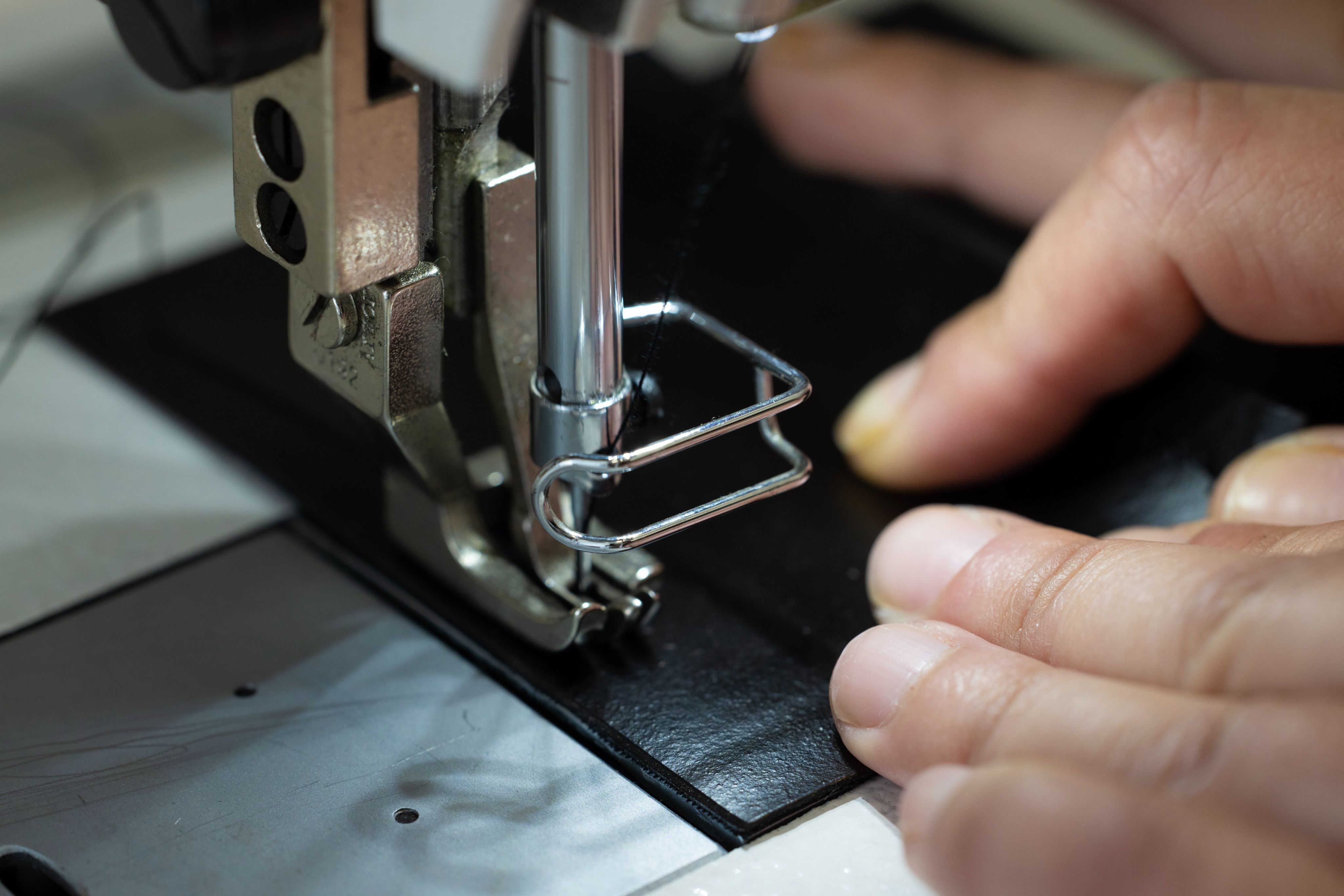 CONCEPT COLLECTION
Our fully compostable concept collection is made with:
Biophilica's patented Treekind® material using Living Ink's algae pigment, with a 100% biobased coating and an Oekotex certified tencel backing
Biophilica's 100% biobased glue
COATS thread made of 100% home-compostable cotton 
Specifically designed with their end of life in mind, the final design involves no zippers and metal parts that can easily be removed and recycled.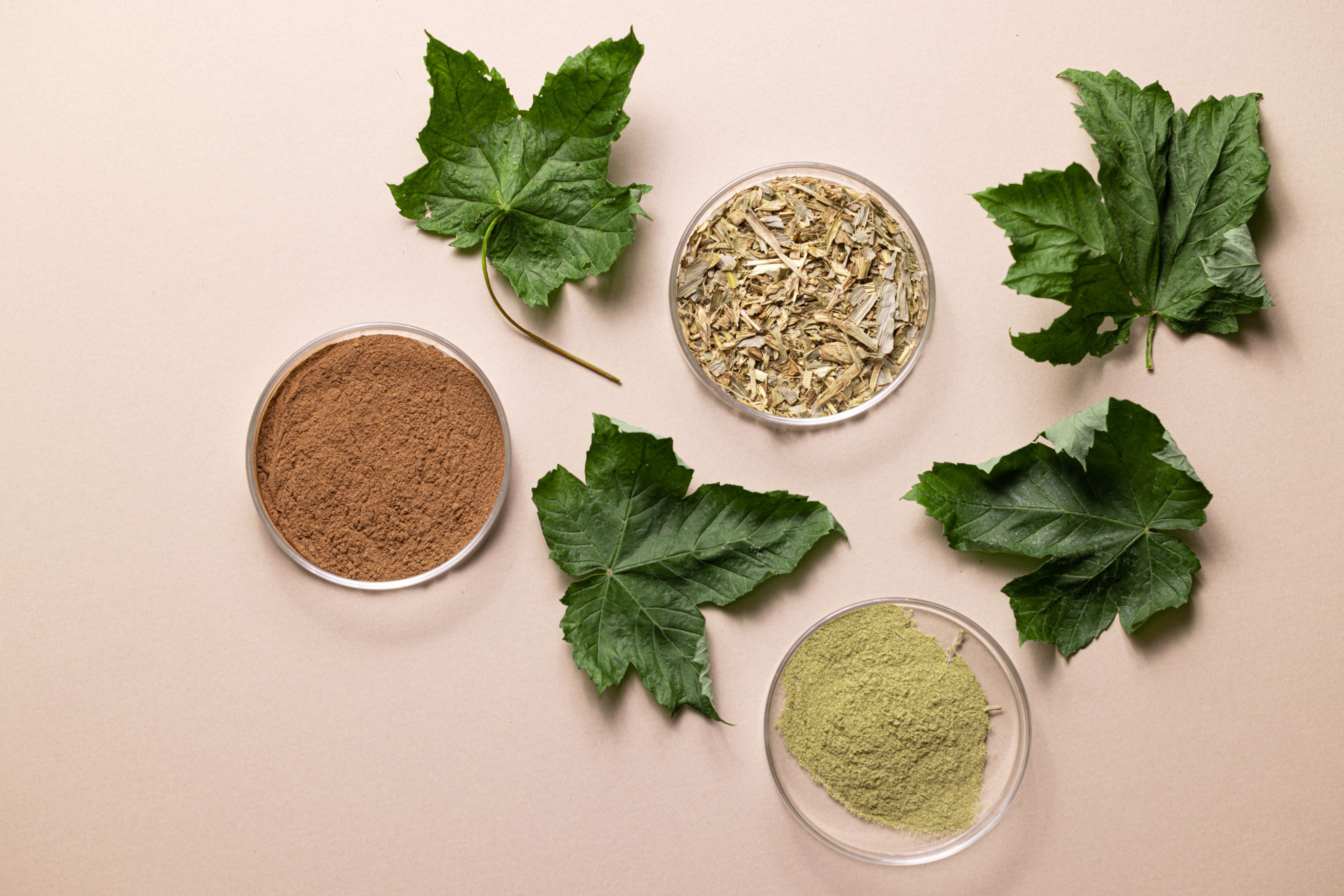 "Just imagine a product that is made from waste, but doesnt leave any waste behind at the end of life! This is exactly what we've managed to create, something that doesn't require any infrastructure to be processed, just a regular compost bin. I've been excited about Treekind since the moment I first heard about the material. While innovation in the leather alternatives space is moving really fast, very few materials have no plastic in them. It's been a lovely challenge to match the thread, the glues and the hardware (or rather the lack of it!) with the material's end of life."
- Genia, Founder and CEO, BEEN London
The collection was exhibited at Future Fabrics Expo 2023 and demonstrates the potential of designing fully compostable products for an industry that is notoriously wasteful.
Discover more of our Innovations.