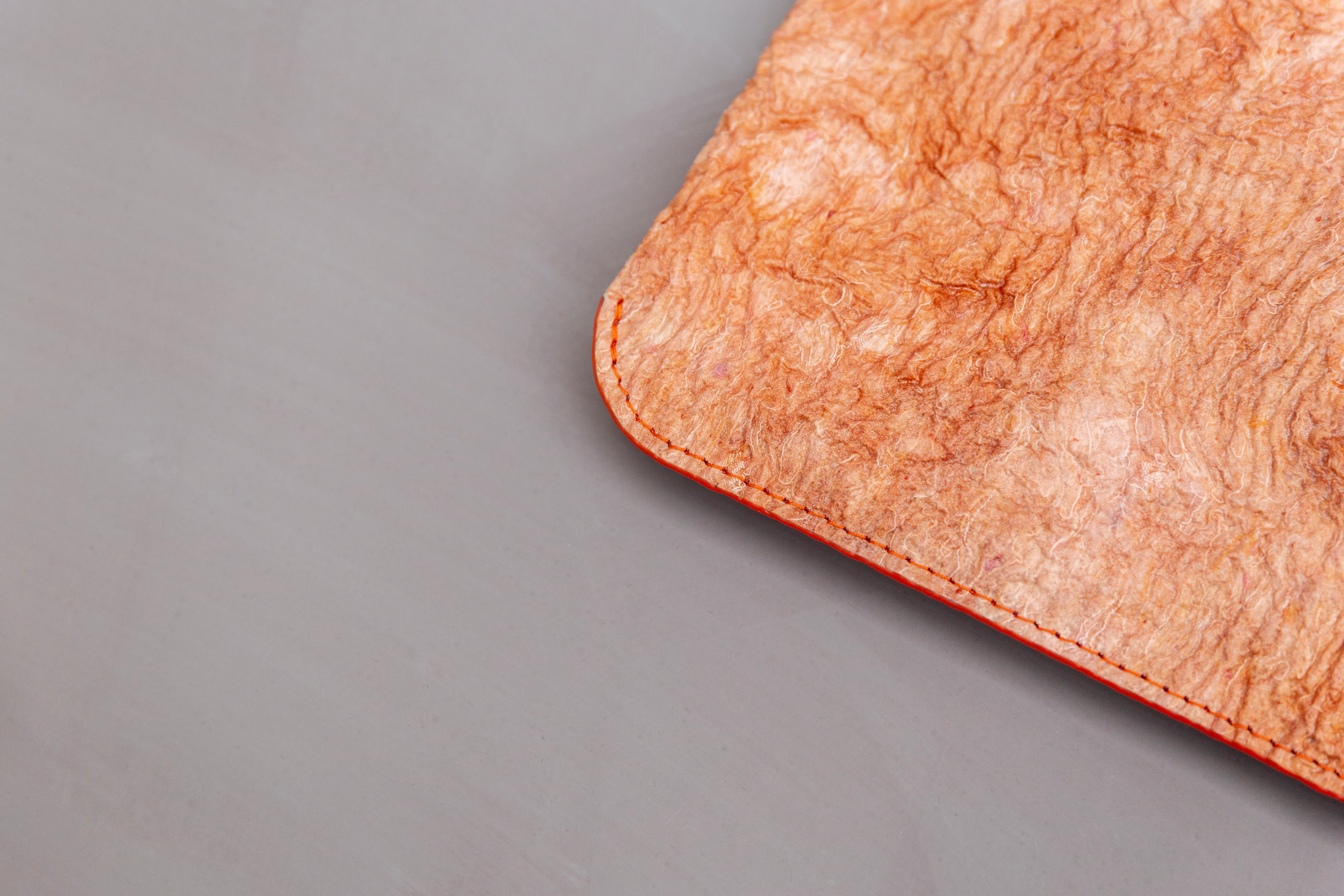 BEEN London x Pre-Loved
Our circular concept collaboration with Studio Sarmite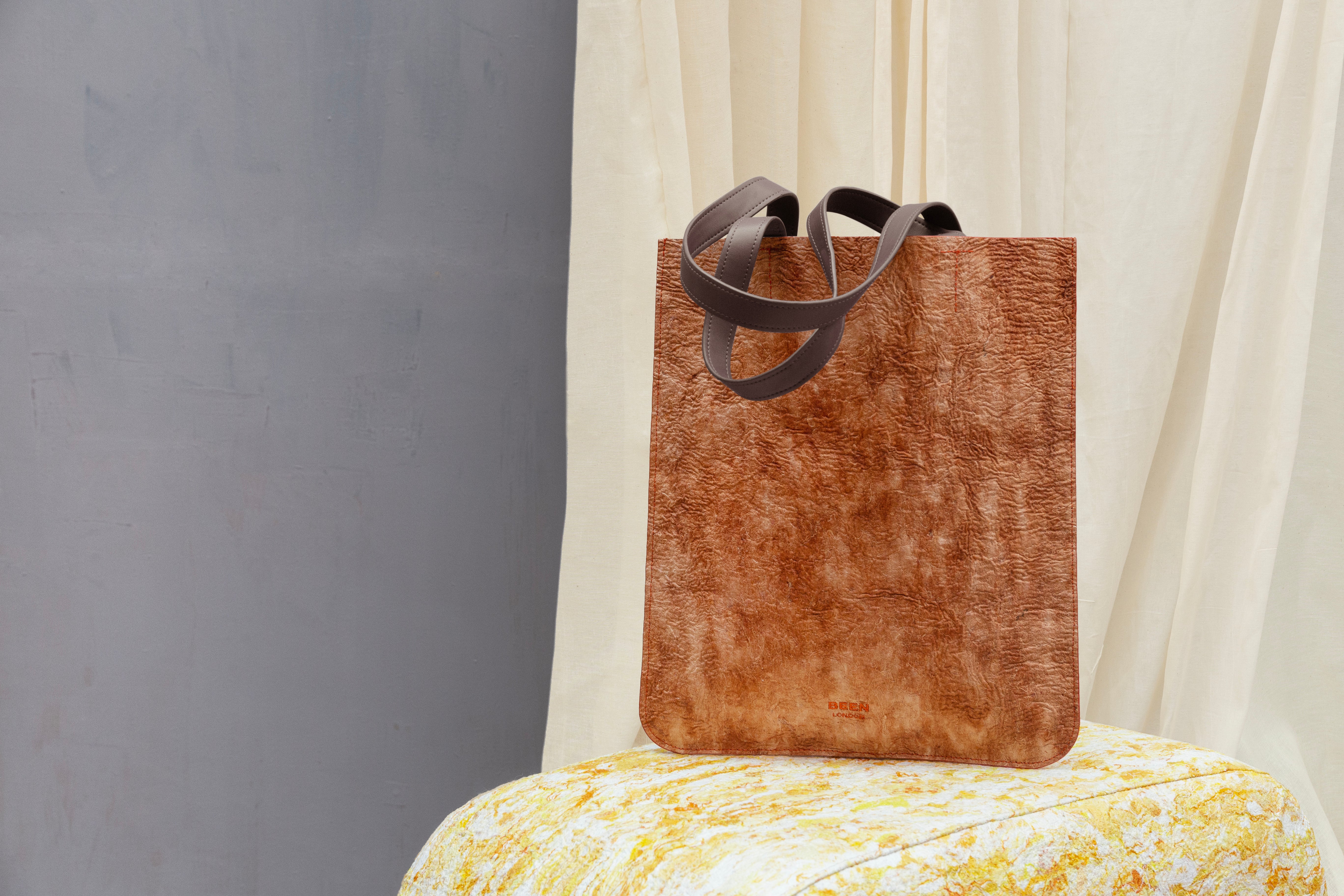 ABOUT THE COLLABORATION
We are excited to have collaborated with start-up biotextile brand Pre-Loved to create two prototype bags.

Pre-Loved collects textile waste from city waste management companies, textile recycling centres and fashion brands directly and transforms this waste into new functional closed-loop concepts.


PRE-LOVED
Pre-Loved is a new start-up brand that turns textile waste into biotextile. The unique production method developed by Studio Sarmite transforms mixed-blend unrecyclable fibres into a sturdy non-woven suitable for fashion, interior and product design applications. The material is fully recyclable as it can be dissolved at the end of its life and the textile fibres repurposed for the next production cycles.
CONCEPT COLLECTION
Our concept collaboration is made in the UK using Pre-Loved biotextile fabric to create two bags in our signature Daley pouch and East Tote styles.
Pre-Loved worked with natural dye expert Roue Atelier to develop a dyeing method through which natural pigments are used in the material production process. The result is mesmerising tonal depths that highlight the individual fibres and the structural nuances.
The collection was exhibited at Future Fabrics Expo 2023 and demonstrates the potential of new material innovations.
Discover more of our Innovations.