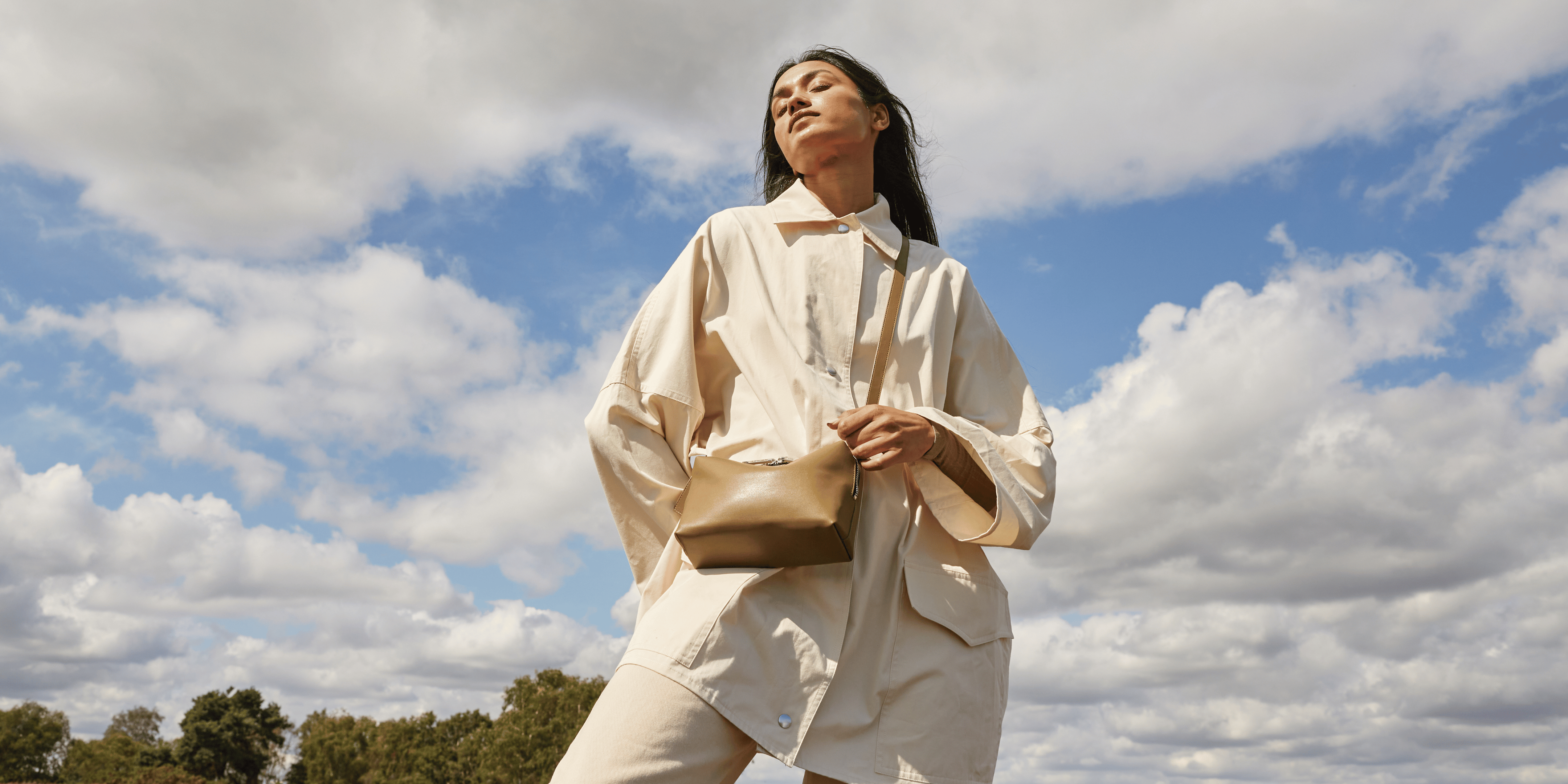 THE MOSS EDIT
We transform 'waste' into a spectrum of hues, with our colour palettes deeply rooted in the natural world.
Our new for AW23 smooth-grain recycled leather in Moss pays homage to the mosses that grow on the roofs above our heads, on garden walls and forest floors. A sophisticated, modern olive green that goes with everything, our moss styles include our Rees camera bag, Mini Millais baguette bag, and pouches.

Mosses, often overlooked, thrive in diverse environments, from deserts to caves, playing a crucial role in biodiversity. They help maintain moisture, enable other plants to flourish, and kickstart new ecosystems by stabilising soil and retaining water. In fact, mosses can absorb 20 times their weight in water, making peatlands excellent flood mitigators, with these amazing habitats supporting a wide range of rare and specialised plants and animals.

Discover our collection of moss green bags.
Filters
Free shipping over £200
We offer a variety of shipping options including free shipping to all UK orders over £200.

ABOUT SHIPPING
One year warranty
We make our bags to last, we make them to be repairable and we make them to be recyclable. All BEEN London products come with a 1 year warranty.

ABOUT RETURNS & EXCHANGES
Secure payment
We offer a wide range of secure payment options like PayPal, Google Pay and Apple Pay.