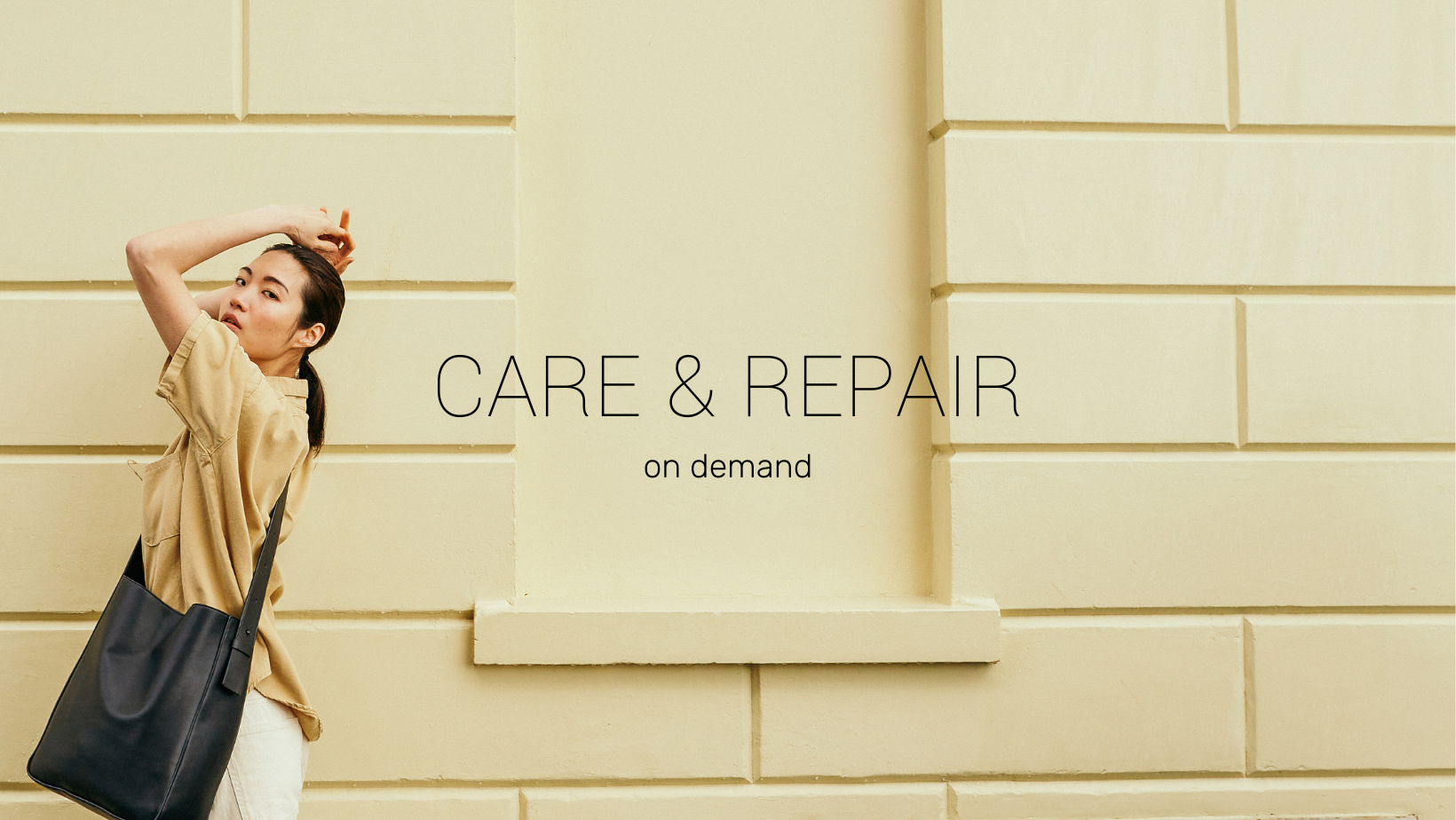 Keep your accessories in the loop
EXTEND THE LIFESPAN OF YOUR BEEN LONDON BAG WITH OUR CARE & REPAIR SERVICE POWERED BY THE SEAM
Did you know that every year we dump 2.12 billion tonnes of waste? If all of this waste was put on trucks they would go around the world 24 times… Diverting items by repairing and reworking them helps keep them in the loop for longer.
At BEEN London, our mission is to create something beautiful from the resources and materials we already have on our planet. We know our customers don't want to take anything more from the earth than they need, and collectively we don't want to add to the problem of landfill. We have always believed in creating something beautiful that stands the test of time, but it wouldn't be true to our ethos if we didn't take the aftercare of our products seriously. To extend the life of your BEEN London bag further, we have partnered with The Seam, a care and repair service that will have your bags looking like new. The Seam works by linking you to a community of trusted experts in your area who can help fix broken straps, a stuck zip, or even revitalising leather. Just choose your service, book a virtual consultation with your 'Maker' and let them do the rest. It really couldn't be easier to keep your BEEN London bag in the loop. 
How does it work?
1. Choose your service
Book cleaning, restoration and repair for your BEEN London bag via The Seam.
2. Find your "maker"
You'll be matched to a specialist Maker and receive a quote for your project in 48 hours.
3. Book your postage
Book tracked, two-way postage via The Seam and recieve your beautifully restored item back in 7–10 days.